Gigaset Pro Gigaset N720 IP Pro, 110 x 42 x 190, 100 - 240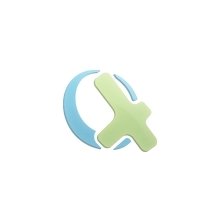 Jūs dominančios prekės šiuo metu neturime sandėlyje.
Galutinė kaina
22.12.2018
Gamintojo kodas:
S30852-H2314-R101
Aprašymas

Gigaset N720 IP Pro. Dimensions (WxDxH): 110 x 42 x 190. Input voltage: 100 - 240

The perfect solution for small, medium and large businesses, your office is covered The N720 DECT IP Multicell consists of two elements: the N720 IP PRO base station and the N720 DM PRO, the DECT manager. Is your business expanding? Then your telephone exchange can expand with it — with up to 20 base stations and 100 handsets. This system supports the latest generation of Gigaset handsets, so all of your employees will benefit from the advantages of these innovative and attractive phones. The system has all of the possible innovations expected of a telephone exchange of this size, so nothing will stand in the way of your business productivity. This N720 DECT IP Multicell works behind all standard IP phone networks and services from operators. And is the perfect extension towards the Gigaset pro PBX systems. Keep walking through the building You never loose connection. Roaming and handover between basestations make sure your conversation stands. Freedom of movements With direct access to corporate and public online directories, managing contacts is easy – even while on the move. Your provider supports it Compatible with many providers because of its standardization. Grow with your business The system is expandable. Simply enlarge the number of basestations and more persons can call even up to 100 users and 30 parallel calls via 20 basestations. Compatible to any phone in the network Handsets make the difference. A range of compatible Gigaset handsets tailored to your business needs are available.
Nėra papildomų prekių, skirtų Gigaset Pro Gigaset N720 IP Pro, 110 x 42 x 190, 100 - 240
TOP

Gamintojo kodas: Gigaset Pro S30852-H2315-R101
Turimas kiekis: 40+ pcs


Pristatymo terminas: 4-10 darbo dienos